8th Annual Caribbean Destination Workshop
Wed Oct 23, 6:00 PM - Sat Oct 26, 9:00 AM, 2019 (EDT)

Renaissance Santo Domingo Jaragua Hotel & Casino, George Washington Ave. 367, Apto. Postal 769, 2, Santo Domingo, Dominican Republic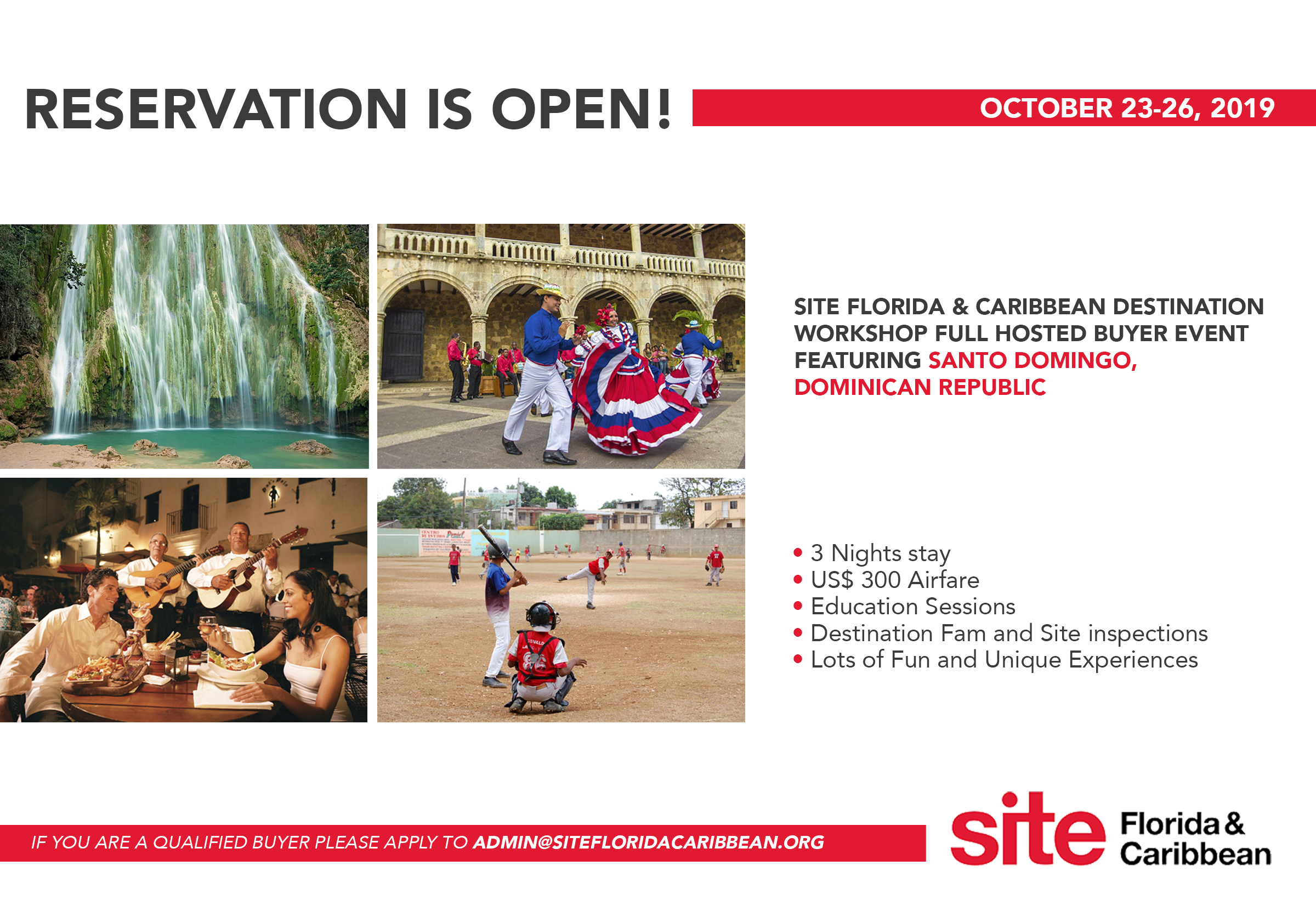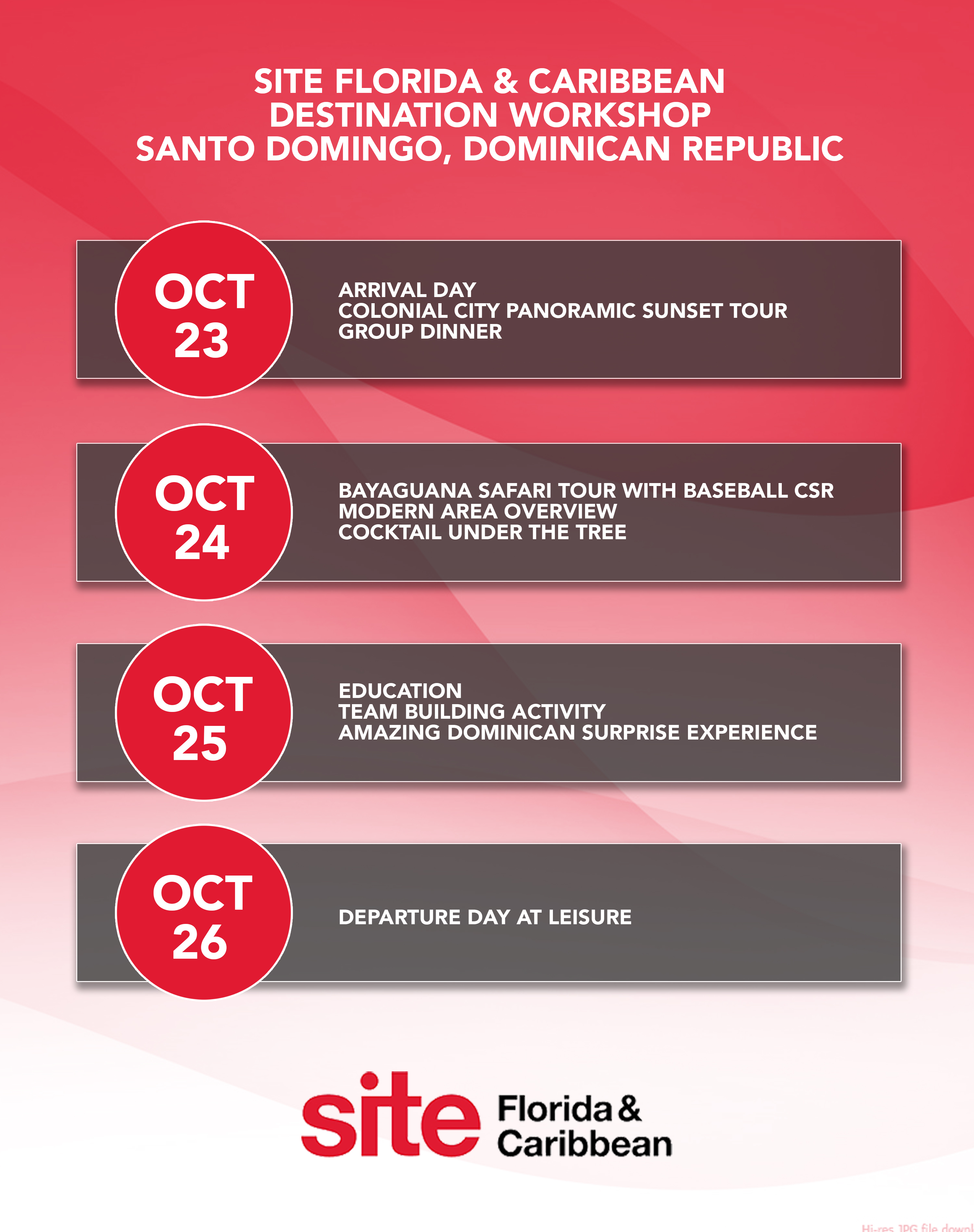 ---
COMMITTED TO SUSTAINABLE EVENTS
SITE Florida & Caribbean Chapter's Pledge to Sustainability
SITE Florida & Caribbean Chapter, the organizers of this meeting/incentive/conference/event are committed to making it an environmentally sustainable event according to the ISO 20121 and ASTM Standards with regards to the sustainability impact of meetings and events. The primary areas of impact are on:
*Air Quality
*Waste Management
*Energy Consumption and Production
*Water Conservation
*Procurement and Management
We comply with measurement and reporting protocols - please take a moment to download and complete our Participant & Exhibitor Checklist and return to Jane@DolfinDestinations.com. Join us in this sustainable process.
We seek to leave a positive legacy at each event for both the participant as well as the local community.
Please complete our Sustainability Stakeholder Survey. We value your input! This stakeholder engagement survey is an integral part of the ISO compliance process and allows us to consider your sustainability needs, requests and opinions as we plan this event. Please take a moment to answer these 13 questions. Take The Survey!
We're committed to supporting the 17 United Nations Sustainable Development Goals.
This event supports: subject to change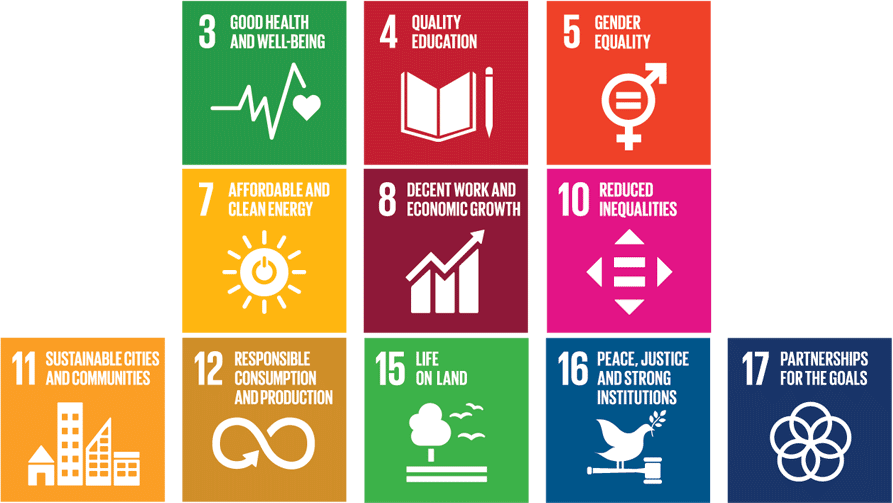 Renaissance Santo Domingo Jaragua Hotel & Casino, George Washington Ave. 367, Apto. Postal 769, 2, Santo Domingo, Dominican Republic