Mindfulness-Based Stress Reduction Fall 2021
$
255
usd
Before Aug 11, 2021
Wed Aug 25, 9:00 AM - Wed Oct 20, 11:30 AM (EDT)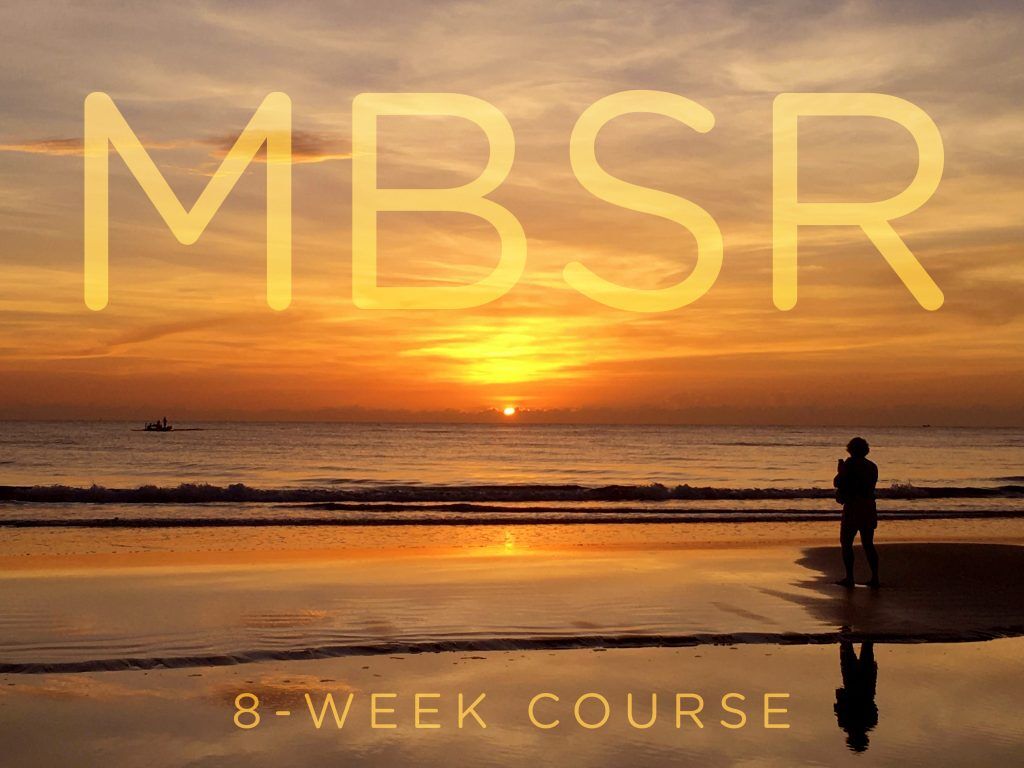 Connect is proud to offer the traditional, evidence-based MBSR program created by Jon Kabatt-Zin that has helped many thousands of participants around the world to feel, focus and function better. The course meets in a virtual format through Zoom.
Since 1995, a growing body of research has shown that Mindfulness-Based Stress Reduction can lead to positive behavioral and physical health outcomes and help us regulate our emotions and attention.
Together, we'll explore some of the habits and perceptions that increase the impact of stress in our lives, while also learning simple practices that have been shown to contribute to more positive connections with the body and reductions in physical and emotional distress.
8 Week MBSR Course Objectives:
-Learn foundational concepts and principals of mindfulness
-Understand stress-reactivity and its impact on mind & body
-Develop basic meditation skills
-Explore mindful movement practices
-Investigate helpful & unhelpful communication patterns
-Share experiences & insights through focused discussion
Full Course Includes:
-10 Minute introductory videoconference meeting with the instructor
-Orientation Meeting (August 25th, 9:AM - 11:305PM)
-8 weekly, 2.5 hour classes (consecutive Wednesdays from 9AM-10:30AM beginning September 1st)
-All Day Mindfulness Intensive (Saturday, October 2nd)
Please note that all times reflect the Eastern Time Zone. To convert the time to your time zone, use the "World Clock" feature on your iPhone home screen or click here.
Fees:
In recognition of the enormous need for stress reduction this season, I am offering this fall course series at a reduced Earlybird rate of $255 until August 1. I hope this will make MBSR an accessible and affordable option for you.
Is MBSR Right for Me?
MBSR has been successfully introduced to a huge range of populations with diverse issues and needs, including those dealing with:
High-stress occupations
Medical conditions, including chronic pain*
Medical and Mental Health Professionals
Therapy clients/patients seeking emotional regulation skills and greater connection with their bodies*
Anyone who wants to reduce the adverse effects of stress in their lives
*Claire's MBSR classes are trauma-sensitive and offer modifications for common physical and emotional needs. However, even with a trauma sensitive approach, the practices might not be appropriate those experiencing major depression, suicidality, significant dissociation, or psychosis. These classes are instructional/experiential in nature and do not constitute psychotherapy.
This is an interactive class, with guided mindful movement, guided basic meditation, and focused discussion. It's also a chance to be in closer connection with a community of peers. We'll have a HIPPA-compliant virtual forum in which to investigate, be curious, and share experiences and insights. Life during the pandemic has been quite isolating for many; MBSR supports engaged, mindful dialogue, and deep listening on a level that many of us give to others but don't receive ourselves.
It is important to attend the entire series and to set aside time for one hour of home practice daily throughout the eight weeks. The consistent implementation of new skills creates the possibility for meaningful and lasting changes.
What Do I Need to Proceed?
No special space or fancy equipment is required — just a good internet connection on a desktop, laptop, or tablet, and a relatively quiet, private space (even a small space is fine).
Enrollment & Screening Process
Once you enroll, you'll automatically be assigned a username and password to access your dashboard and course. You'll receive an email with that login information, so make sure to check spam/junk folders and place our emails (wordpress@connectemdr) on your allow list.
You'll also receive an email with a link to sign up for a brief, 10 minute zoom meeting with Claire. This will give us a chance to talk through any concerns or questions you might have and ensure the course is a good fit for you at this time.
About Claire
I'm a trauma therapist and EMDR Therapy trainer, have been married for 22 years, and am a mom to one human, two dogs, and a cat. Like all of us, I've had dreams and goals that I've worked hard to achieve, and I've had my share of personal challenges and pain along the way. I have a lot to be grateful for, but I will confess that some days I've felt more overwhelmed than grateful.
I was first introduced to MBSR 18 years ago and I'm thrilled to be credentialed by the Mindfulness Center at Brown University to offer it now to therapists and other health care practitioners.
MBSR has changed the way I live, the way I feel, and the way am present with clients. It has helped me deepen my connection to myself and those I care about, to pause more and react a bit less, and to turn down the volume on the critical voice in my head. I'm still a work in progress, but I am generally able move through my days with a little more patience and kindness than before. Most importantly, these simple practices help me wake back up to the beauty of the world when I start to feel overwhelmed by the suffering around me.
While MBSR is evidence-based, everyone's experience is unique. These are just some of the possibilities – and I can't wait to share them with you and to see what you discover for yourself!